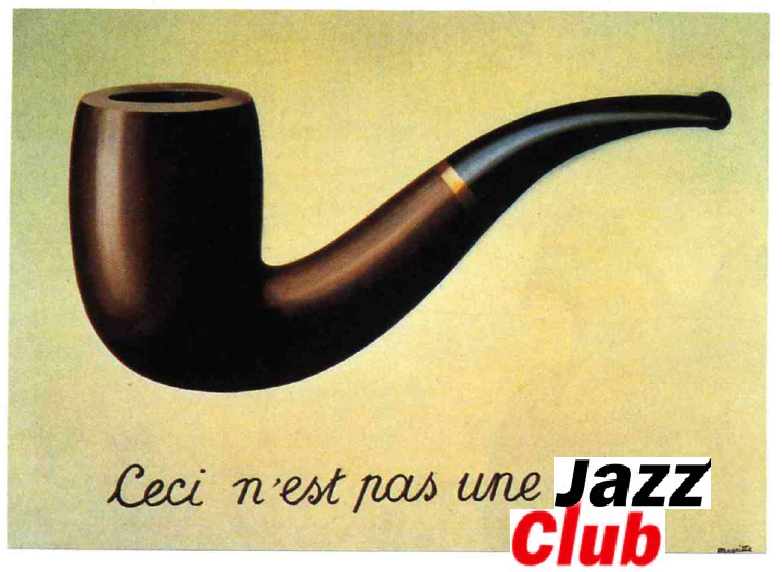 This is a metaphor, not a jazzclub. The painting by Magritte provides us with multiple layers of reflexivity to remind us of that. Being aware of metaphor AS metaphor is an important skill for us to cultivate if we are to use metaphor to generate sorely desired, new realities for our earth and for our world.
Frank Barrett was one of the people whose work inspired me to become a PhD. In the spring of 2005, when I discovered his article 'Creativity and Improvisation in Jazz and Organization', I started Jazzinbusiness, a workshop with live jazz music that intended to support groups to explore subjects like collaboration, knowledge sharing, and innovation in complex contexts. I worked with a jazzband in different organizations to experience jazz in the moment. And I guided world café's, appreciative inquiries, open spaces, and other forms of dialog to help people make sense of the experience of jazz improvisation as a metaphor so that they could use it to generate solutions for their organizations.
  
When the end of my dissertation neared, I created a reflection on my years with jazzinbusiness and I asked our daughter Sterre to create paintings for each of Barrett's principles of organizational improvisation. By that time, I had embodied those principles as if they were my own, and I had created variations on the stories that Frank originally shared in his work based on my own experience of improvising with them. Like a jazz musician who finds his voice, I was able to play them as if they were my own.
  
When my dissertation was done, I wanted to integrate those stories and those paintings back into the whole. To make that happen, Sterre and I sat down for a dialog about the paintings. The results can be found in the short intermezzos between each of the chapters in this book. Each intermezzo shows a photo of Sterre's painting of the principle of improvisation, and then shares the words of the reflection that we made from them in our dialog together. Enjoy!